Fluid Analysis:- part 6 – Pleural Fluid Analysis, Aspiration procedure (Thoracentesis),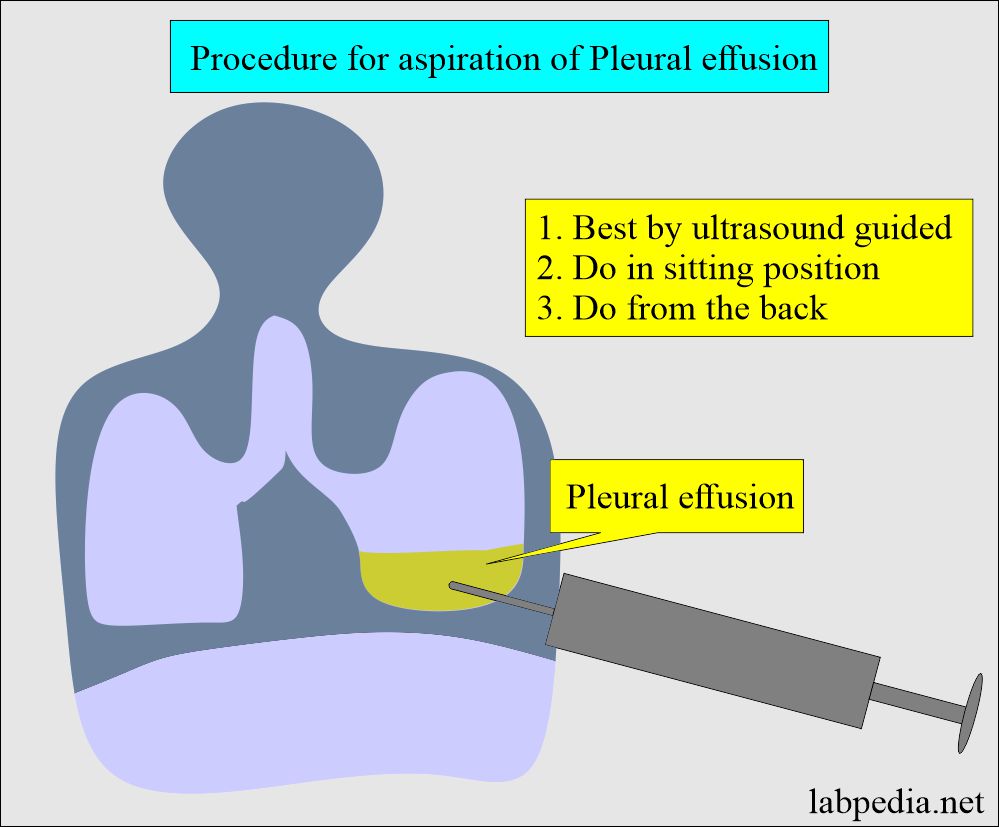 Pleural Fluid Analysis
Sample for Pleural Fluid Analysis
The sample is aspirated from the pleural cavity.
Procedure for thoracentesis:
This is better to do ultrasonography-guided aspiration.

The patient will be in a sitting position.
Give local analgesia.
Do the percussion and mark the upper level of fluid.
Ideally, it is done on the posterior side, roughly 10 cm away from the spine.
Enter the syringe below 1 to 2 intercostal spaces from the upper border.