Liver Function Tests – Part 2 – Panel of Hepatic Functions Test (LFT), Normal values, Jaundice Classification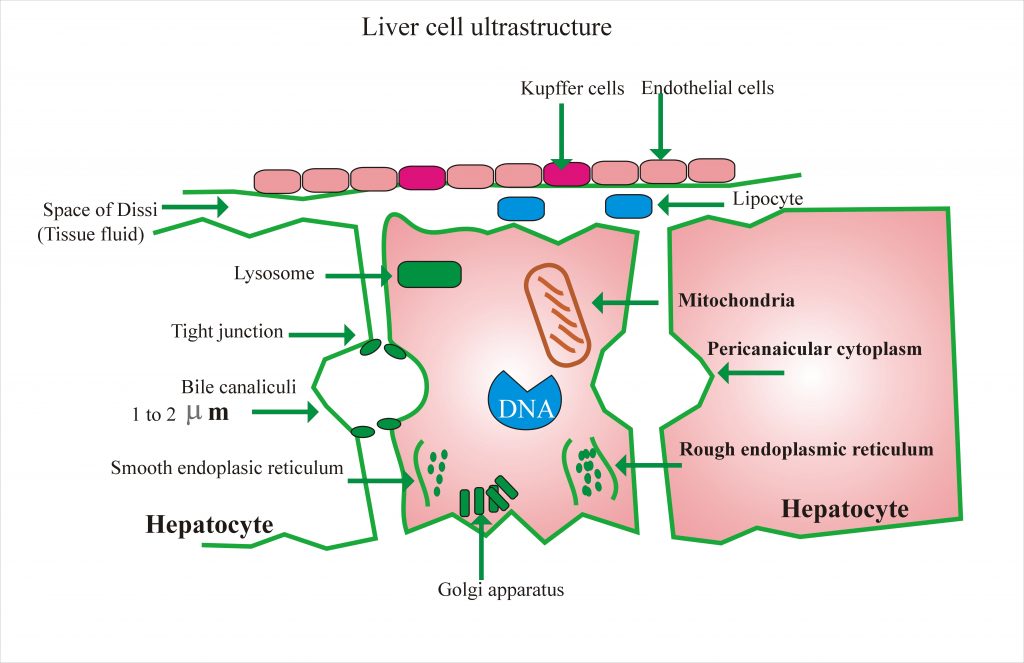 sample
The venous blood is needed to prepare the serum.
For the complete evaluation of liver functions, the following tests are recommended.
Total Bilirubin.

Direct bilirubin.
Indirect bilirubin.

SGPT

.

SGOT

.
Alkaline phosphatase.
Gamma-glutamyltransferase (γ-GT).
Total protein.
Albumin
A / G ratio.
Prothrombin time (PT).
Ultrasound of the abdomen to evaluate the liver or any other mass in the abdomen.
Viral markers.
Normal Values
Test
Normal value
Total bilirubin
o.3 to 1.0 mg/dL
Conjugated bilirubin
0.1 to 0.3 mg/dL
Unconjugated bilirubin
0.1 to 0.8 mg/dL
Newborn total bilirubin
1.0 to 12.0 mg/dL.
Alkaline phosphatase

Adult = 30 to 120 units/L

Child <2 years = 85 to 235 units/L

2 to 8 years = 65 to 210 units/L

9 to 15 years = 60 to 300 units/L

16 to 21 years = 30 to 200 units/L

SGOT  (AST)

Adult = 0 to 35 units

Elderly = values slightly higher than adult

Newborn and infants = 15 to 60 units/L

SGPT (ALT)

Adult and child = 4 to 40 units/L

Infants may be twice high as the adult value

 Albumin

Adult = 3.5 to 5 g/dL

Premature infants = 3 to 4.2 g/dL

Newborn = 3.5 to 5.5 g/dL

Infant = 4.4 to 5.4 g/dL

Child = 4 to 5.9 g/dL

Total protein
6.4 to 8.3 g/dL
 A/G ratio
 0.8 to 2.0
Gamma-glutamyltransferase (γ-GT).

>45 years = 8 to 38 units/L

Female <45 years = 5 to 27 units/L

Childlike adult level

Newborn = 5 times higher than the adult level

Prothrombin time (PT)

11 to 12.5 seconds

Anticoagulant therapy = 1.5 to 2 times control

Ultrasound
No organomegaly
Viral markers
Negative
Jaundice is divided into three phases:
Preicteric phase.
Icteric phase.
Nonicteric phase.
Preicteric phase:

In this phase urine bilirubin usually positive 1 to 6 days before the onset of clinical jaundice.
Urinary urobilinogen is usually increased.
BSP test is usually the first test to become positive in this phase.
Thymol flocculation, turbidity tests, and cephalin flocculation tests are positive in the late phase of jaundice.

Icteric phase:

Direct bilirubin is increased.
Urinary urobilinogen is increased and bile is present in the urine.
Alkaline phosphatase is may or may not be elevated.
Thymol turbidity and flocculation test and cephalin-flocculation test are positive.
The Bromsulphalein test is not helpful.

Nonicteric type and phase:

Urinary urobilinogen is increased.
Thymol-flocculation and turbidity and cephalin flocculation tests are usually positive.
The Albumin-globulin ratio shows high globulin and low serum albumin.
Alkaline phosphatase and cholesterol ester may or may not be helpful.
Please see more details in the LFT part.
---