Parasitology, Common Parasites (parasites pictures)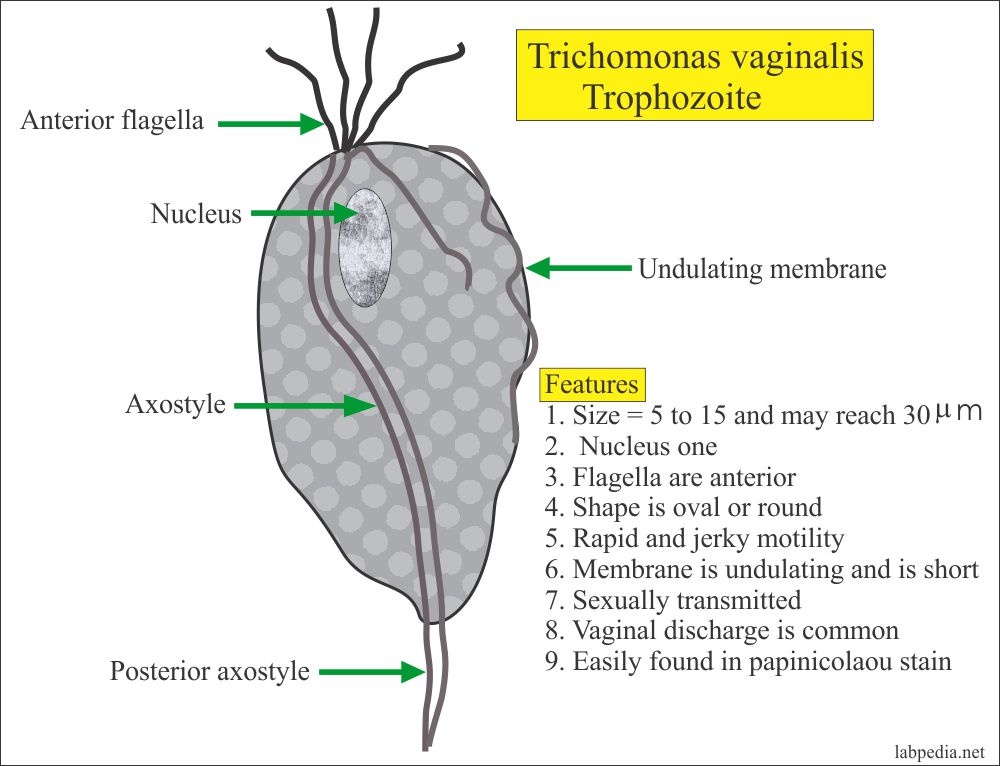 A short review of common Parasites.
Enterobius Vermicularis
The ova is oval and asymmetric with one side flattened.
Size is 55 × 26 micrometers.
 Ascaris Lumbricoides
The fertile ovum is 60 x 45 micrometers. It has a thick shell and surrounded albuminous covering.
The infertile ovum is 90 x 40 micrometers. This is surrounded by an irregular albuminous covering.
 Ancylostoma Duodenal
Ovum measures 60 to 65 x 40 micrometers. It is oval and has a thin shell.
Usually, the embryo is at the four-cell stage
 Trichuris Trichiura
The ovum size is 52 x  23 micrometers. It is barrel-shaped with distinctive ends.
Giardia Lamblia
Trophozoite form measure 12 to 15 micrometer. It is pyriform and has two nuclei.
Trophozoite unstained shows progressive motility like falling tree leaf.
Trophozoite stained shows nuclei in the area of the sucking disc.

There are two median bodies posterior to the disc.

Cysts unstained are ovoid in shape,

Stained cysts show 4 nuclei and four median bodies.
Entamoeba Histolytica
 Iodamoeba butschlii
Trichomonas vaginalis
---