Lugol's Iodine preparation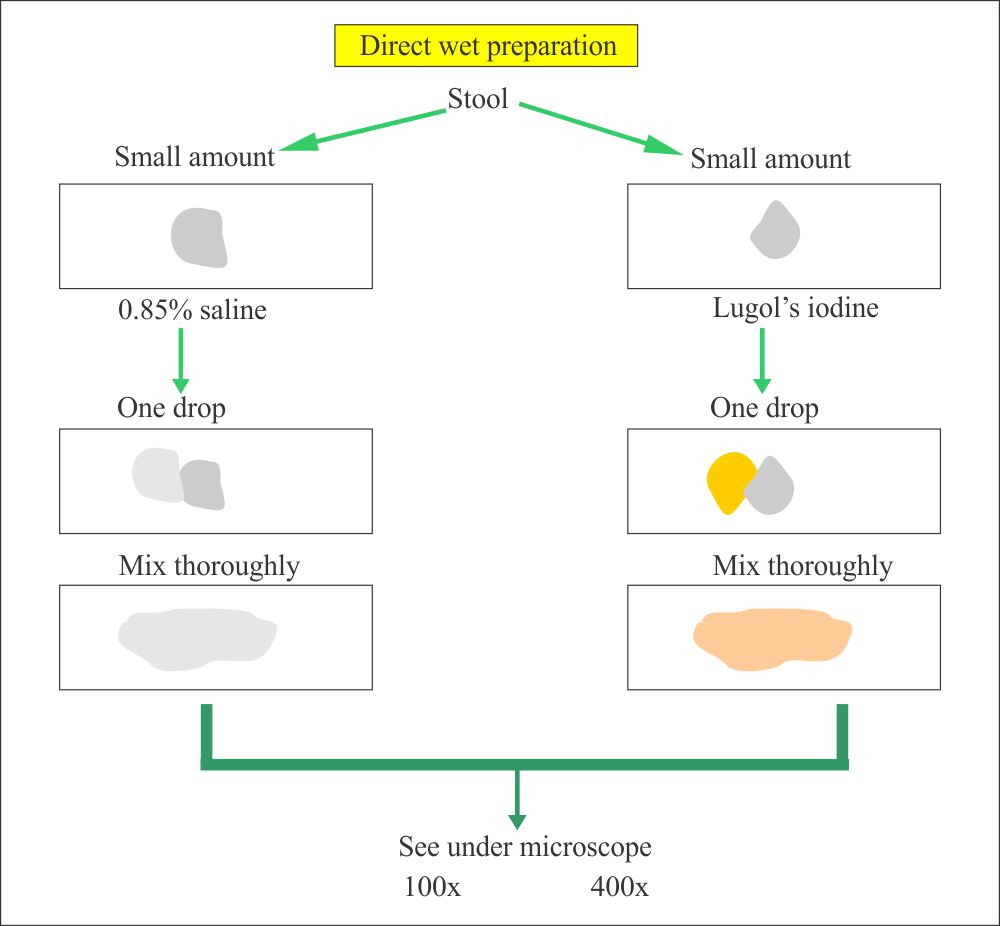 Lugol's Iodine
Lugol iodine is mostly used in the wet preparation of the stool.
Ingredients are:
Iodine powder = 5 grams.
Potassium iodide = 10 grams.
Distilled  water = 100 mL.
Procedure:
Dissolve the potassium iodide in the distilled water.
Add slowly iodine crystals and keep on shaking the container (test tube), until these are dissolved.
Filter the resulting solution.
This is the stock solution
For the working solution:

Dilute the stock solution  1:5 with distilled water.

You can use this working solution for 2 to 3 weeks and after that make a new working solution.
Important note: 
When the iodine crystals disappear from the bottom of the bottle, the stock solution is no longer to be used.
Now you need to replace the working solution.