Human Leucocyte Antigen B27, Histocompatibility Antigen (HLA B-27)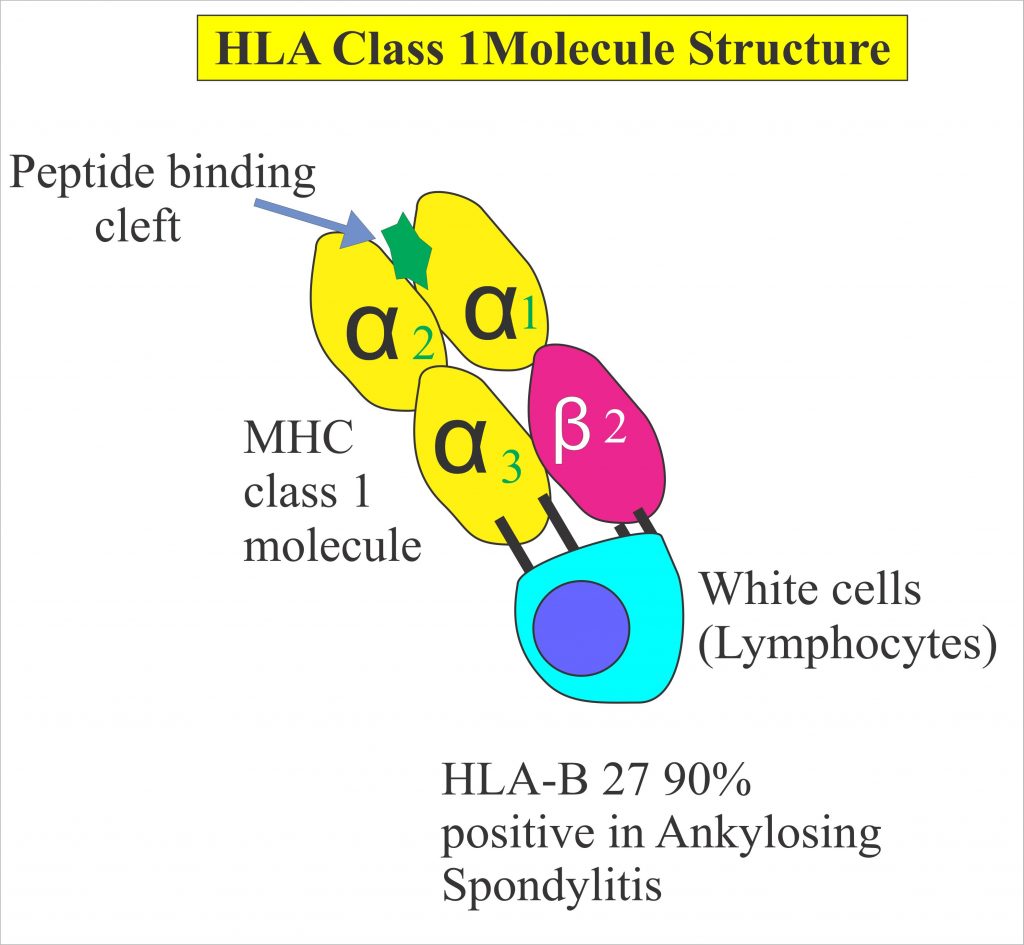 Sample
The patient serum is needed.
The random sample can be taken,  no special preparation is needed.
Purpose of the test (Indications)
To diagnose Ankylosing spondylitis.
HLA B27 is also advised when the patient has:

Joint pain and swelling.
The stiffness of the joints.

HLA Antigen typing may be done in Bone marrow or kidney transplantation.
Pathophysiology
The major histocompatibility antigen in humans belongs to the presence of these antigens on the surface of white cells, and so-called

HLA

(human leukocyte antigen).

These are present in the nucleated cells but mostly detected on lymphocytes.

These antigens are labeled at HLA- A, B, C, and D.

The presence or absence of these genes is present on chromosome 6.

HLA-B27 is found in 90 % of the patient with ankylosing spondylitis.
HLA-B27 is present in the normal population as well in 5 to 7 %.
HLA-B27 also found in other diseases like Reiter's syndrome, Anterior uveitis, and Grave's disease.
| | |
| --- | --- |
| HLA antigen B27 positive  | Risk of developing the disease |
| Ankylosing spondylitis | 90 times (80 to 90%) |
| Anterior uveitis | 15 times (19 to 88%) |
| Reiter's syndrome | 40 times (80%) |
| Septic arthritis | 20 times |
| Normal people | 5 to 7% |
Normal
Positive HLA-B27 seen in:
Ankylosing spondylitis.
Reiter syndrome.
Grave's disease.
Anterior uveitis.
Chronic active hepatitis.
Multiple sclerosis.
Myasthenia gravis.
Psoriasis.
Rheumatoid arthritis.
Celiac disease.
Juvenile diabetes.
Hemochromatosis.
---