Hepatitis B Virus – Part 4 – Anti-HBS Antibody (ELISA), HBV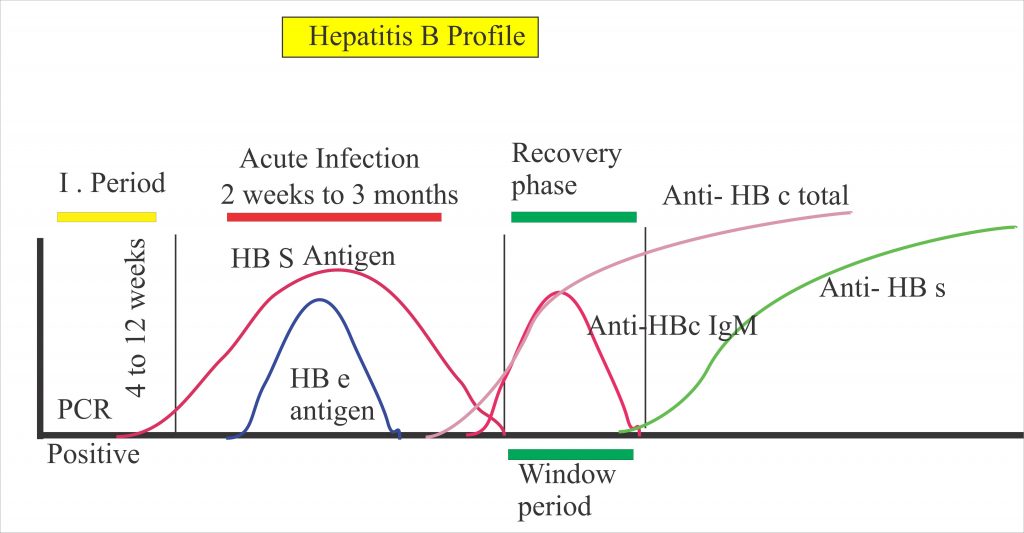 Sample
The test is done in the serum.
How to get good serum: Take 3 to 5 ml of blood in the disposable syringe or in vacutainer. Keep the syringe for 15 to 30 minutes at 37 °C and then centrifuge for 2 to 4 minutes to get the clear serum.
No special preparation is needed.
This test can be done on the random sample.
Indications
An Anti-HBS antibody test is done to see the immune status of the patient whether recovered from the infection or not.
This test may be done in the screening of the population for Hepatitis B prevalence.
Pathophysiology
hepatitis B virus is called serum hepatitis.
HBV incubation period is 5 weeks to 6 months, there is long incubation.
Patients with Hepatitis B virus infection show hepatitis B surface antigen in the circulation.
In the case of recovery Antibody against these antigens appears in the blood.
The patient will be Surface ( HBsAg ) antigen negative.
The following diagram shows the structure of the HB virus. It has three antigens and respectively there are three antibodies.
The significance of anti-HBs antibody:
Anti-HBs antibodies are the marker of recovery from the Hepatitis B virus. When positive it means that the patient has recovered from the disease.
The presence of Anti-Hbs Antibody indicates immunity to Hepatitis B viral infection.

Note Please see more details in the Viral hepatitis B profile.
---