Fluid Analysis:- Part 8 – Synovial Fluid Analysis, Procedure for Arthrocentesis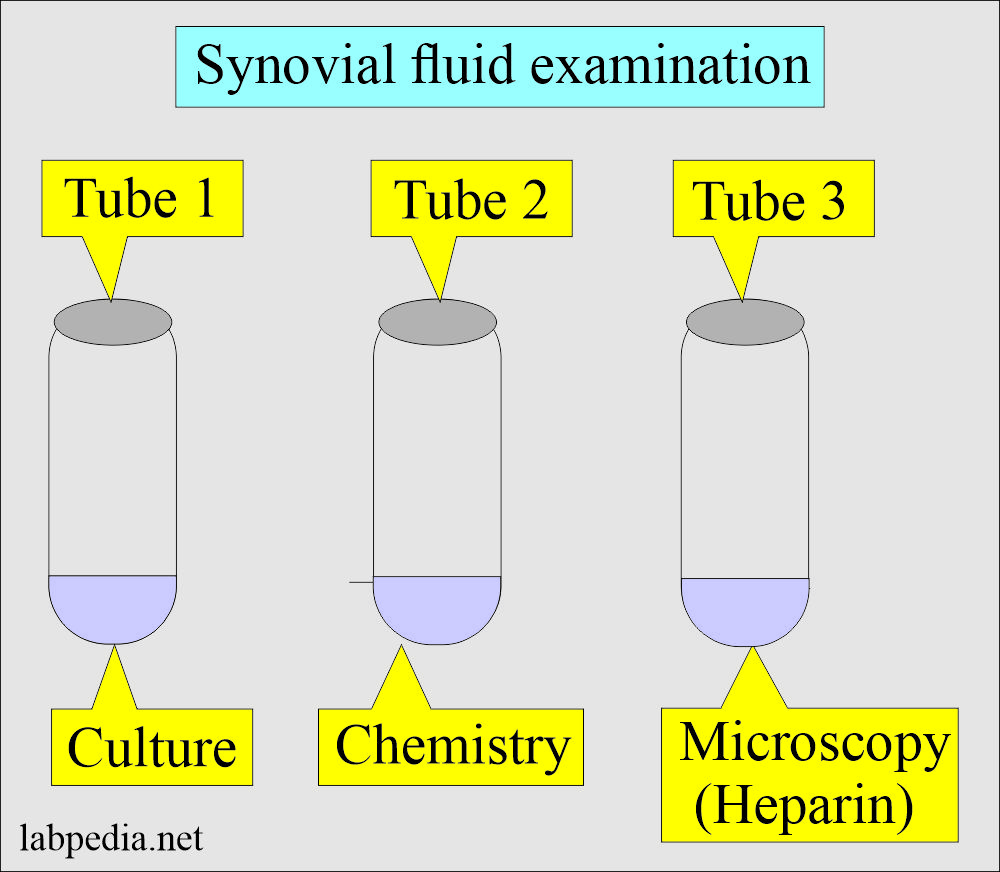 Synovial Fluid
Sample of the Synovial fluid 
Synovial fluid is the aspirated fluid from the synovial spaces called Arthrocentesis.
Collect specimens in three tubes:

Tube 1 for culture.
Tube 2 for microscopy, add heparin and do not use

EDTA powder

.

You can use liquid EDTA.

Tube 3 for chemistry.
For glucose, the patient should have 6 hours fast.
Synovial fluid can be aspirated from joints of:

Knee.
Shoulder.
Elbow.
Wrist.
Ankle.
Hip.