Coagulation:- part 4 – Partial Thromboplastin Time (PTT)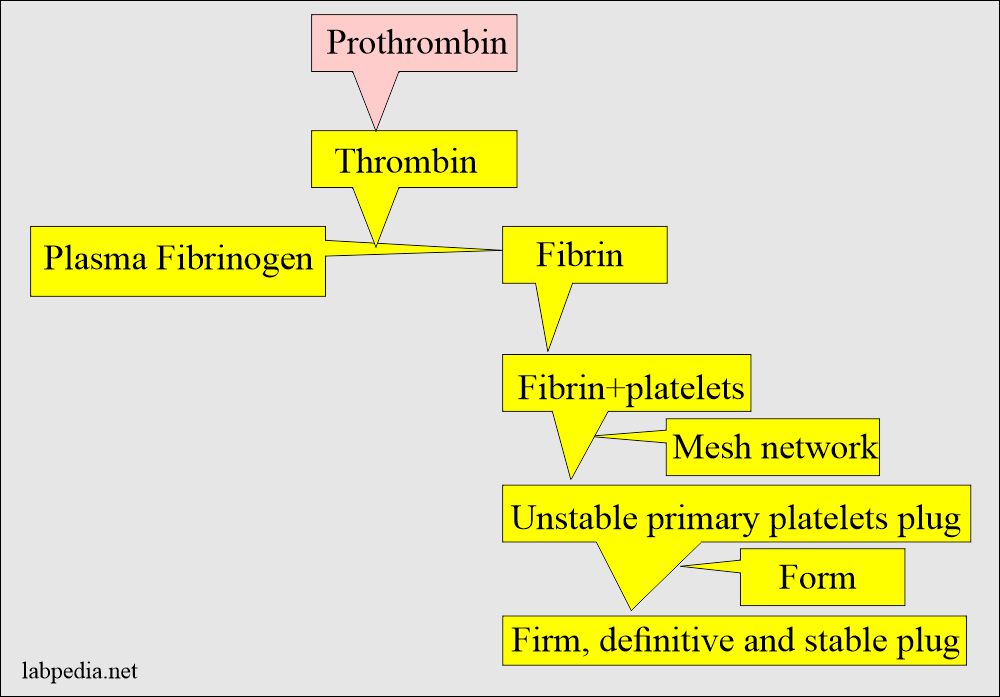 Sample
The blood sample is taken in the anticoagulant.

For PTT

blood sample is 1.8 ml blood and anticoagulant (maybe

ESR

solution) 0.2 ml.

Blood 1.8 ml + 0.2 ml ESR solution.
Indications
Used to monitor the heparin therapy and control its dose.
It is part of the coagulation panel workup.
It evaluates:

Extrinsic Pathway.
Common Pathway.

Advised to evaluate abnormal bleeding.
It is recommended before the surgery.
It evaluates factors I, II, V, VIII, IX, X, XI, and XII (1, 2, 5, 8, 9, 10, 11, 12).
Pathophysiology
To understand the coagulation mechanism, go through the following diagrams, which give the various coagulation factors and their role.
PTT

is a one-stage test.

PTT

serves the same function as

APTT,

but

APTT

is more sensitive.

PTT

detects the intrinsic pathway deficiency of the thromboplastin system and common pathway.

PTT

also finds a defect in the extrinsic pathway.

PTT

screens intrinsic pathways and tests for the adequacy of factors

XII, 

XI, IX, and

VIII

.
Normal
This is compared with the normal control, which may vary from lab to lab.
Mostly with control, maybe 25 to 35 seconds.
Effects of various anticoagulants on Partial thromboplastin test (PTT) :

| | |
| --- | --- |
| Various anticoagulants | Effects of various anticoagulants on PTT |
| Heparin | Increased |
| Urokinase | Increased |
| Streptokinase | Increased |
| Aspirin | Normal |
| Warfarin | Normal |
| Dipyridamole | Normal |
| Sulfinpyrazone | Normal |
ABNORMAL

 PTT HIGH results are due to:
Cirrhosis.
Disseminated intravascular coagulopathy (

DIC).

Factor

XII

deficiency.
Haemophilia A and B.
Hypofibrinogenemia.
Malabsorption.
Von Willebrand's disease.
                  APTT and PT interpretations:
Please, for more details, see in

APTT

and PT
---