Coagulation:- part 2 – Coagulation Screening, Work up of Bleeding Disorder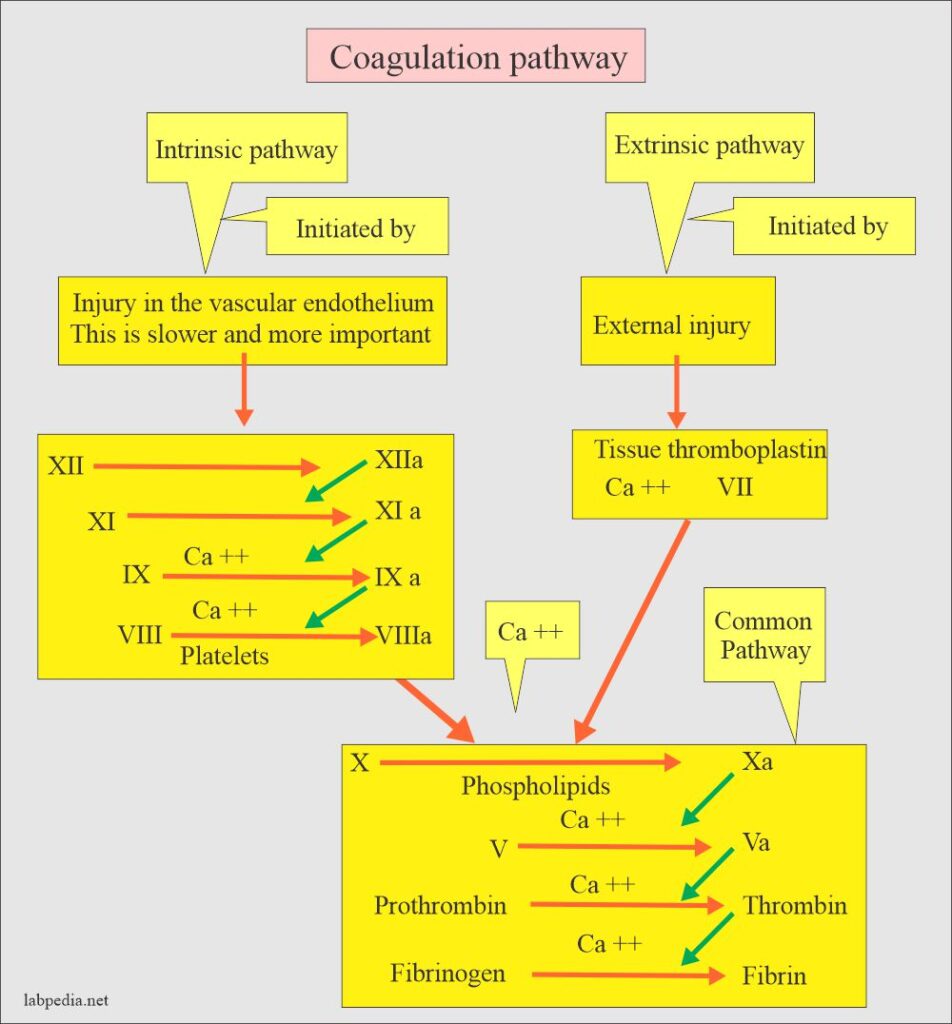 Definition of bleeding disorders:
Before we start work up of bleeding disorder, we should understand two systems of bleeding.
Bleeding disorders may be of two types:

Primary hemostasis, related to:

Platelets.
Vascular defects.

Secondary hemostasis related to:

Coagulation factors defects.
Table to differentiate two types:
Clinical feature
Primary Hemostasis
Secondary Hemostasis
Onset time
Immediately after trauma
Occurs Late after trauma
Clinical presentation

Petechiae
Ecchymosis

Hematoma
Sites

Mucous membrane
skin

Deep Tissue
Joints and muscles
CNS

Mucous membranes

Nasal
Oral
GI

Urinary

Less common
Examples

Thrombocytopenia
Willebrand disease
Platelets defects

Factors deficiency
Liver diseases
Acquired inhibitors
Bleeding disorder test profile consists of:
1. Platelets.
2. Bleeding time.
3. Clotting time.
4. APTT.
5. PTT.
6. PT.
7. Clotting factor assay.
Platelets abnormality is seen in :
Idiopathic thrombocytopenia.
Low due to drugs.
Hypersplenism.

SLE

.
Abnormal

PTT

alone is seen in:
Bleeding due to a defect in factors

VIII

, IX, XI  (8, 9, 11).
Abnormal PT alone is seen in:
Bleeding due to a defect in Factor

VIII (8).
Abnormal

PTT

+ PT is seen in:
Anticoagulant therapy.

DIC

.
Vit. K deficiency.
Liver diseases.
Rarely dysfibrinogenemia.
Rarely due to factor X, V, II defects.
---