General Health – Part 2 – Indications of The Most Common Tests (General body check up)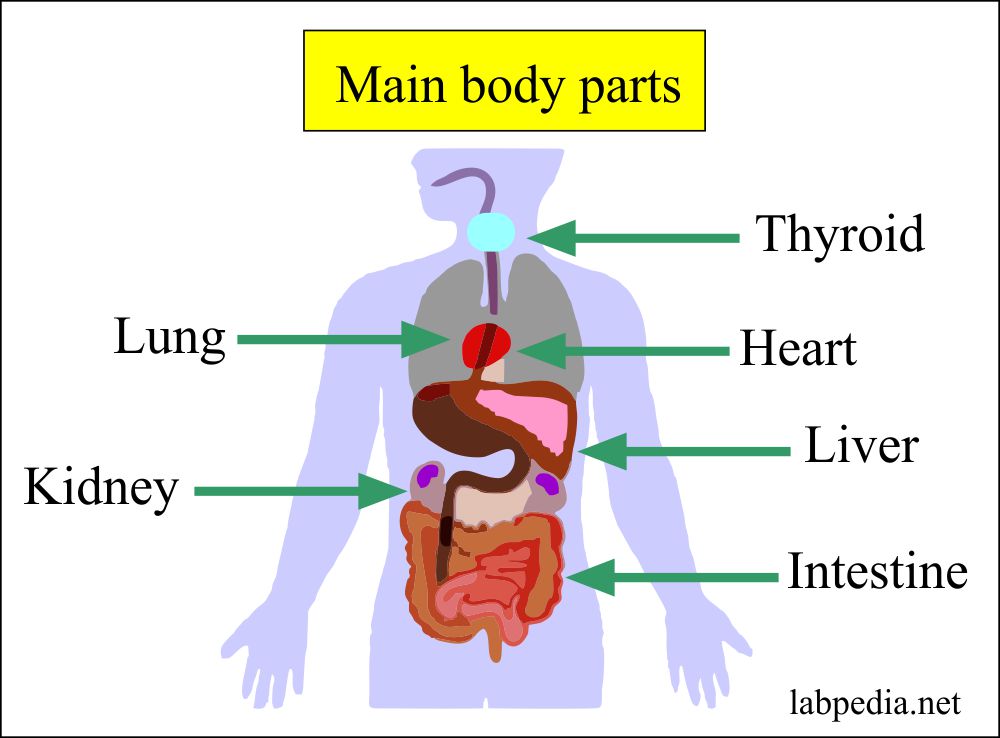 Sample
The best sample is fasting blood.
There are few common tests that should be done in routine after a certain interval of the period or in some diseases.
These common tests give the functional status of :

Liver function.
Kidney function.
Thyroid function.
Anemia.
Prostatic cancer in males.
PAP smear to detect cervical cancer.
The possibility of colon cancer.
Common tests when these are indicated in the various diseases:
Test
When indicated
Serum potassium
Patients on diuretic drugs, in cardiac arrhythmia's, on Potassium supplement
Occult blood stool
As a screening test after the age of 45 years

TSH

To diagnose hypothyroidism, hyperthyroidism, or thyroid dysfunctions, after the age of 50 years or above
Amylase
To diagnose pancreatitis or in abdominal pain

LFT

To diagnose liver diseases. Monitor the patient on hepatotoxic drugs
Hemoglobin
To diagnose anemia and monitor the treatment of anemia
Hematocrit
Used as a baseline study for abnormal bleeding or anemia

TLC

To differentiate acute or chronic infection or to diagnose leukemia

DLC

To differentiate acute or chronic infection, for typing of anemia or leukemia
Platelet count
To find thrombocytopenia or thrombocytosis
PT
For monitoring of anticoagulant therapy
Fasting blood glucose
Do every 3 years after the age of 45 years. It is used to monitor D.Mellitus
Urine culture
For patients with pus (WBC) in urine
Urinalysis
In case of urinary diseases, in pregnant ladies, and in prostatic hyperplasia

PSA

Screening for men above the age of 50 years to rule out prostatic cancer

Pap

smear
Yearly women after the age of 18 years
Creatinine
To diagnose kidney diseases

CPK

To diagnose muscular diseases
---