Fluid Analysis – part 7 – Pericardial fluid Analysis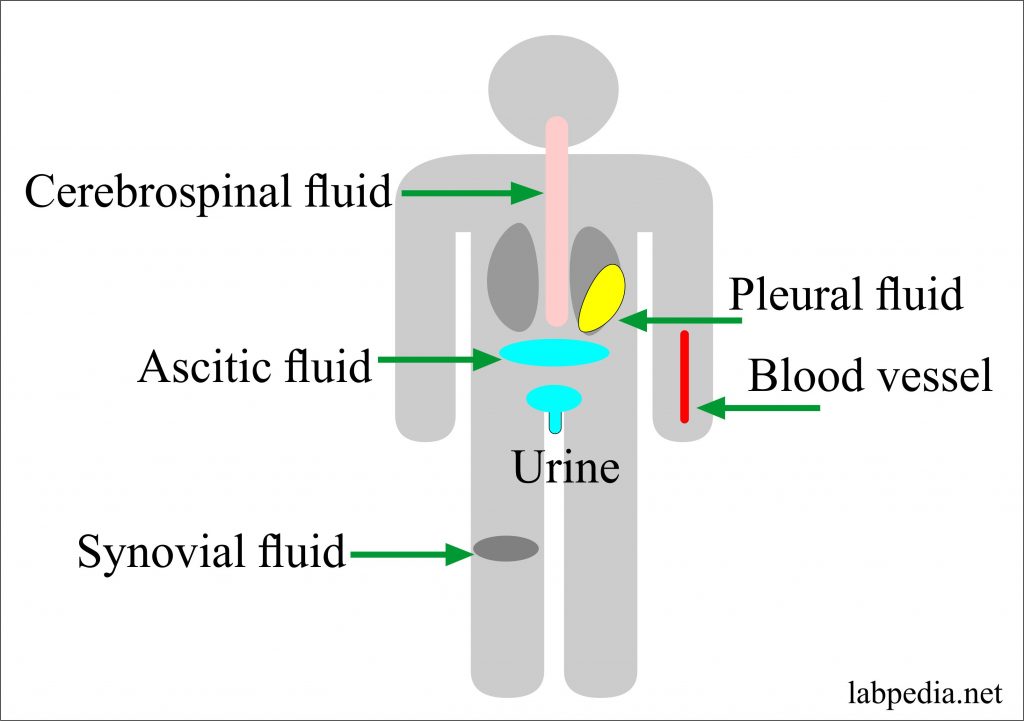 Sample
Pericardial fluid is aspirated and is tested.
Pathophysiology
Normally there is 10 to 50 mL pericardial fluid between the pericardial serous membrane.
This pericardial fluid formation is due to change in the permeability of the membrane which may be because of infection (pericarditis), malignancy, injury, and metabolic disorders like uremia.
| | |
| --- | --- |
| The pericardial fluid | Clinical significance |
| Appearance | |
| Clear and pale | Normal |
| Grossly bloody | Cardiac puncture, and anticoagulant medications |
| Blood tinged | Infection and malignancy |
| Milky | Chylous and pseudonymous |
| Microscopic examination | |
| Neutrophils | Increased in bacterial infection (>1000/cmm) |
| Lymphocytes | Chronic infection |
| Gram stain | Bacterial endocarditis |
| AFB stain | Tuberculous infection |
| Malignant cells | Metastatic carcinoma (lung, breast) |
| Chemicals test | |
| CEA | Metastatic carcinoma |
| Adenosine deaminase | Tuberculous infection |
---