Body fluids, Risk of Infections, and Their Importance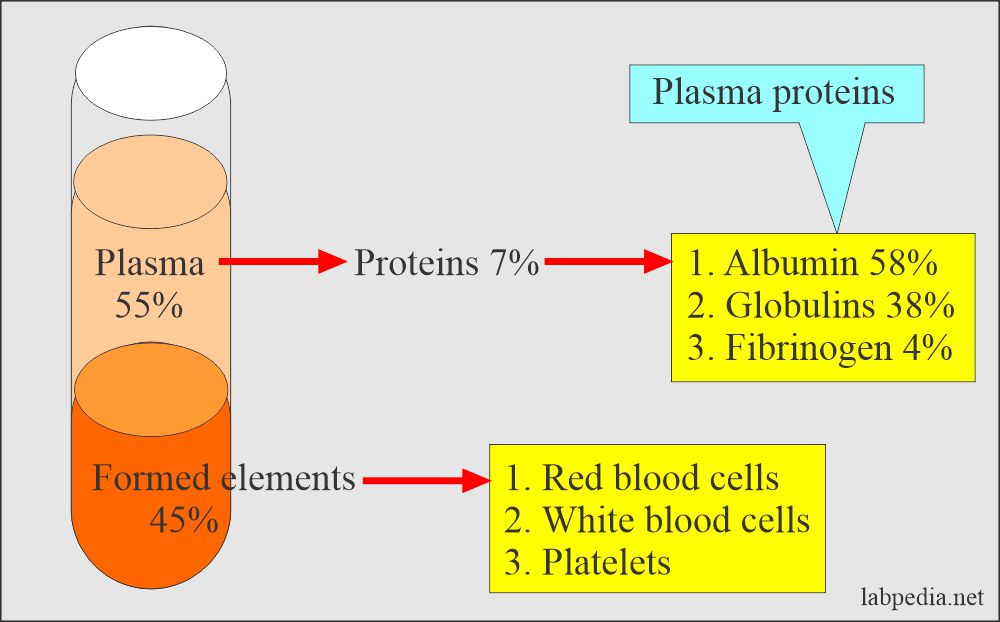 Route of infections:
Many body fluids, including blood, are infectious and hazardous materials for human beings, particularly people working in the laboratory.
These biological hazards expose unprotected laboratory workers to bacteria, viruses, parasites, and other biological agents.
This infection may be from ingestion, inhalation, inoculation, or tactile contacts. There may be inhalation of the infectious material from the patient or their body fluids/tissues.
The source of contamination may be from:
Contaminated laboratory equipment.
Improperly processed blood products.
Inappropriate disposal of laboratory waste products.
The potentially infectious body fluids are:

Blood.
Bloody fluids.
Pleural fluid.
Pericardial fluid.
Peritoneal fluid (ascites).
Amniotic fluid.
Cerebrospinal fluid.
Semen.
Urine.
Vaginal secretions.
Saliva in a dental procedure.
Synovial fluid.
Pus and purulent discharge.
Tissue biopsy or organ which is unfixed.

Noninfectious material is:

Sputum.
Saliva.
Nasal secretion.
Sweat.
Stool. Tears.
Urine.
Importance of various body fluids:
Saliva:
Salivary glands produce one liter of fluid /day.
Some of the drugs can be monitored like Digoxin, Phenytoin, Theophylline, Phenobarbitol, and dexamethasone.
Drugs of abuse can also be monitored like alcohol, barbiturates, amphetamines, and marijuana.
The hormone can also be measured like progesterone, 17-alpha-hydroxyprogesterone, and cortisol.
In the diagnosis of Sjogren's syndrome, can measure increased Na+ and chloride.
Can estimate secretory IgA.
Nasal secretions:
It helps to diagnose allergy by showing an increased number of eosinophils.
An increased number of polys indicates acute infection.
Can detect RSV by rapid antigen test.
It will differentiate between nasal sections and CSF in a possible skull fracture.
Sputum:
The usefulness of the sputum culture is controversial.
Mostly the sputum is contaminated by the upper respiratory tract bacteria.

Some contaminants are staphylococcus aureus, streptococcus pneumonia, Hemophilus influenza, enteric gram-negative organisms, and candida.

In literature, there is a dispute that sputum culture may find the causative agent.
In case if a pure growth of the organism is found to favor the pathogenic infection.
In case of the increased number of squamous cells, favor the contamination by oropharyngeal mucose.
The more squamous epithelial cells are found, the more chances for contamination.
Tears:
The number of tears may decrease in Sjogren syndrome, dehydration, decreased facial nerve function, and Horner syndrome.
Lysosomal diseases may be diagnosed by the deficiency of enzyme deficiency in the tears. The following diseases are diagnosed:

Tay-Sachs disease.
Fucosidosis.
Type II glycogenesis.
Metachromatic leukodystrophy.
Fabry disease.
Sandhoff disease.
Milk:
If there are increased WBCs in the milk, that will indicate acute infection.
>103 colonies of the bacteria/mL indicate infections compared to the noninfectious inflammation or clogged ducts.
Cerebrospinal fluid (CSF):
CSF may be the cause of bacterial or viral meningitis.
In infants under the age of 1 to 2 months have the most common infection by B streptococci.

Children from 3 years to 5 or 6 years have H.Influenzae commonest organism followed by meningococci and pneumococci.

Children and older adults have meningococcal meningitis and the second common organism is pneumococci.
In older people, pneumococci are more common than meningococci.
CNS syphilis can also be seen and diagnosed through CSF examination.
Mycobacterial meningitis is common in children between the age of 6 months  and5 years. It is also seen in elderly patients.
Cryptococcal meningitis is the most common fungus-producing CNS infection. Other fungi causing CNS infections are Candida, blastomycosis, histoplasmosis, and coccidioidomycosis.
HIV also produces mild aseptic meningitis.
Ascites:
Ascites may be seen in:
Chronic liver disease = 81%
Malignancies = 10%
Congestive heart failure = 3%.
Tuberculous ascites = 1.7%.
Patients with dialysis = 1.0%.
Gram stain of the ascitic fluid shows few bacteria by spontaneous peritonitis, but many are due to intestinal perforation.
This may be seen in tuberculosis and gram-negative bacteria like Klebsiella, E.coli, and other gram-negative bacteria.

Gram-positive bacteria, especially streptococci, may see this.
Pleural effusion:
The most common cause of the pleural effusion is congestive heart failure and malignancies.
Infections like tuberculosis and pneumonia are the third common causes.
Try to differentiate the chylous effusion, which is usually due to increased triglycerides.
Pleural fluid CEA level may be increased in various malignancies and few benign conditions.
Pericardial effusion:
Pericardial effusion may develop due to active rheumatic fever in 40% of the cases.
Bacterial infection leading to pericardial effusion is seen due to tuberculosis, streptococcus pneumonia, staphylococcal, and gram-negative bacilli.
Other infections may be due to Coxsackie B, rickettsial parasites, mycobacteria, and fungi.
The most common cause is viruses.
Rarely this may develop in severe anemia, scleroderma, polyarteritis nodosa, Wegener granulomatosis, rheumatoid arthritis, radiation, mycotic infections, and idiopathic.
Semen:
There may be infection by chlamydia and syphilis.
The presence of the inflammatory cells indicates genitourinary infections.
The most common organisms are E.coli.
The viruses can also live in the semen like Ebola, HIV, hepatitis B, HCV, and herpes.
Chronic infections affect the sperm count and lead to infertility.
Vaginal secretions:
Trichomonas causing vaginitis is quite common. Freshly prepared PAP smear sensitivity is 50% to 70%.
Bacterial infection of the vagina may be due to aerobic and anaerobic organisms.
There may be infection fromG. vaginalis and Mobilucus accompanied by lactobacillus.
Local causes may be endocrine, poor hygiene, scabies, pinworms, foreign bodies, and local irritants.
There may be infection by the N. gonorrhea, Chlamydia, streptococcus group A,  staphylococcus aureus, and idiopathic associated with HIV.
Synovial fluid:
Nearly 1 mL of the synovial is aspirated for the culture and other studies.
Gram stain reported 40% to 70% positive in septic arthritis.
Gram-positive organisms are more common than gram-negative bacteria.
Gonococcal infection is the most common cause.
Occasionally synovial RA test is positive before the serum.
Lactate is raised in septic arthritis and is >250 mg/dL.
Complement is lowered in rheumatoid arthritis and SLE.
Sweat:
This is important for the diagnosis of various diseases.
There is a change in the electrolytes in cystic fibrosis.
There is different odor in various diseases like maple syrup disease, and some of the drugs.
Sweat color is also important in various diseases like brown in ochronosis, red in rifampin (overdose), and blue in occupational exposure to copper.
Stool:
Stool examination is one of the noninvasive procedures to diagnose various diseases.
The stool can be culture to diagnose bacterial diseases like salmonella, shigella, and tuberculosis.
A stool examination can be done to diagnose parasitic infestation.
A stool examination can diagnose viral diseases.
Urine:
The urinary tract infection (UTI) most common organism is E.coli.
Nitrite test dispositive in UTI.
Nitrite-negative organisms are enterococci, N.gonorrhea, and M. tuberculosis.
Ear discharge:
Ear discharge is also called otorrhea.
A middle ear infection may be bacterial or viral.
Ear discharge may be seen in the ruptured eardrum.
Other causes for ear discharge are swimming, foreign objects, wax, and trauma.